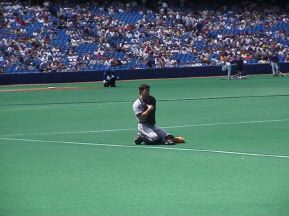 Handsome, disgruntled catcher Brad Ausmus prays before the game, while the Blue Jays' mascot "B.J. Birdy" does some warming-up in the infield.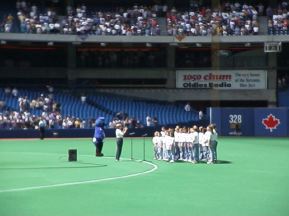 Some kids from somewhere sing the national anthems, assisted by that bird.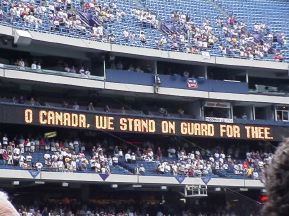 A far better song than "The Star Spangled Banner", really.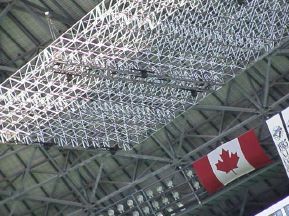 Part of the bizarre skyDome infrastructure. Where ARE those over-base cameras?