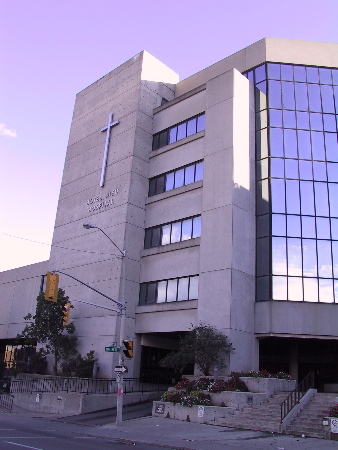 the trip started inauspiciously with a stop at the hotel dieu hospital in kingston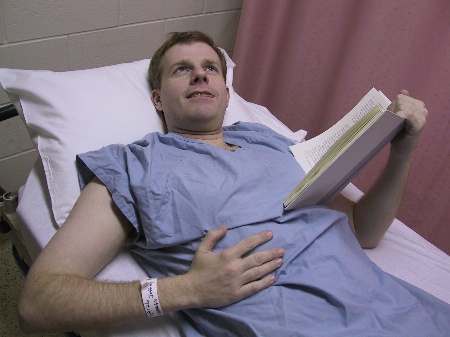 jeff hurt his back. this is his way of asking for codeine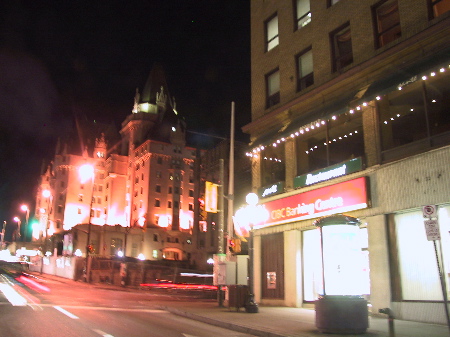 since we weren't going to make it to quebec that night, we detoured to ottawa so i could see yo la tengo!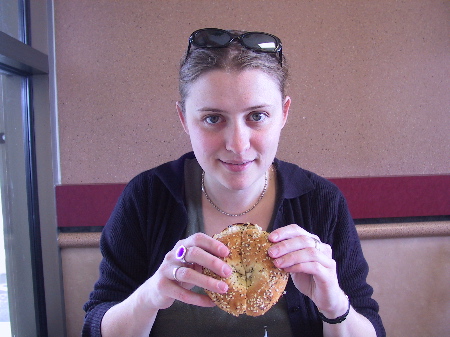 don't be fooled: tim hortons bagels are really bad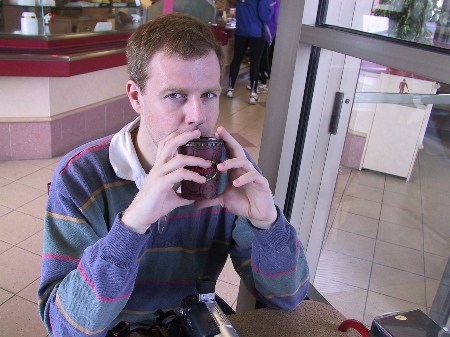 the coffee's good though, from an analyst perspective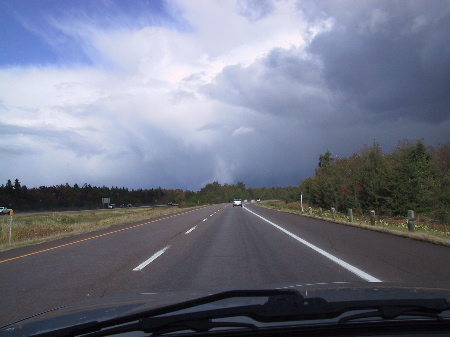 a nice drive to quebec city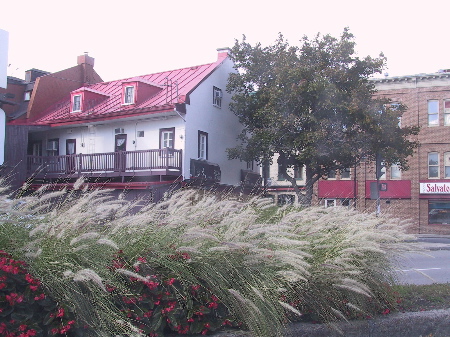 les grains du quebec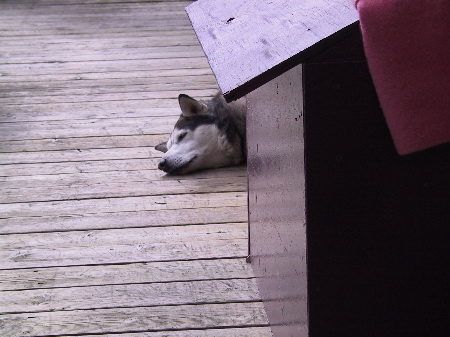 le chien du quebec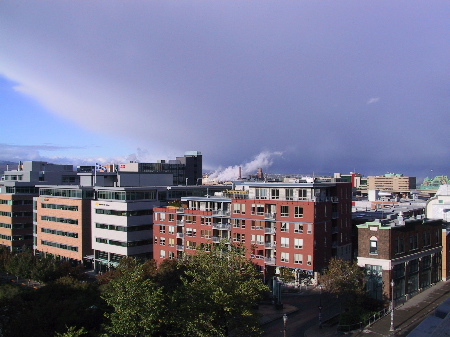 quebec's "lower city"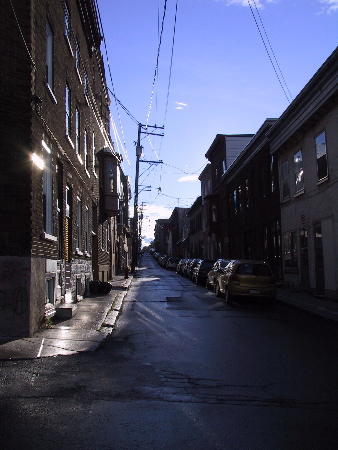 quebec's "upper city" (more like "uphill" city)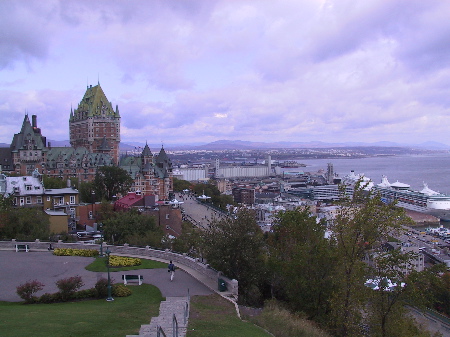 quebec's "old city" (read: lots of moose souvenirs)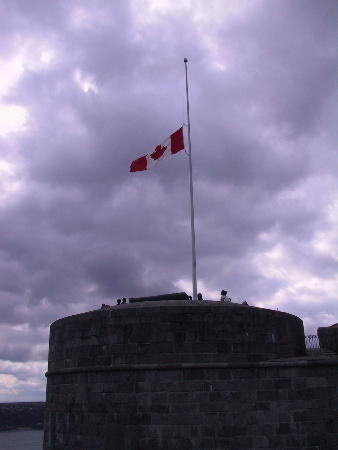 quebec's citadel. i hate the citadel.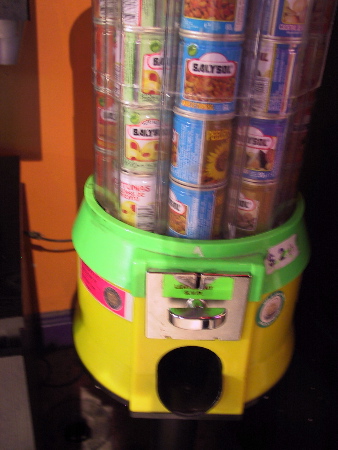 vending in a video arcade: olives? sunflower seeds, anyone?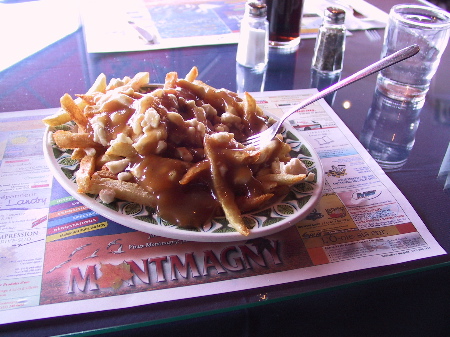 la poutine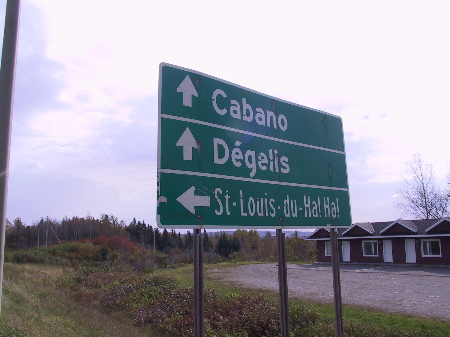 we visited St. Louis du Ha! Ha! but all we met were feral cats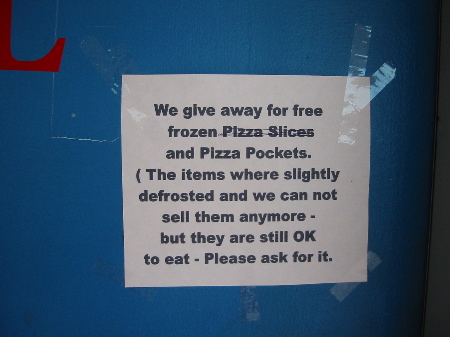 umm...no thank you?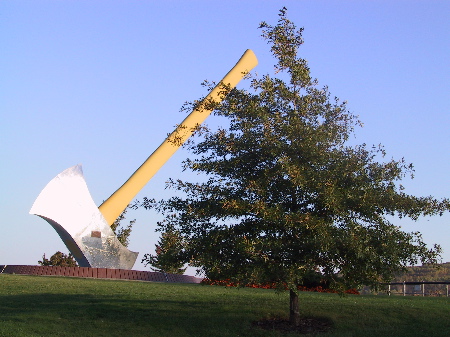 say, that looks like the world's largest axe!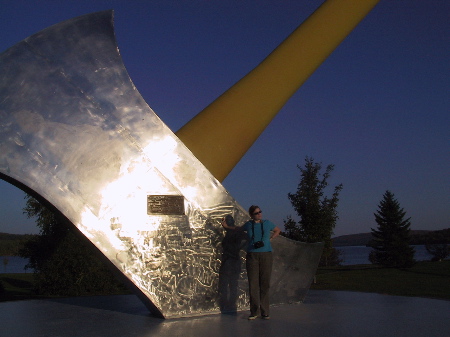 the axe is no match for me
onward to halifax
jump to new england