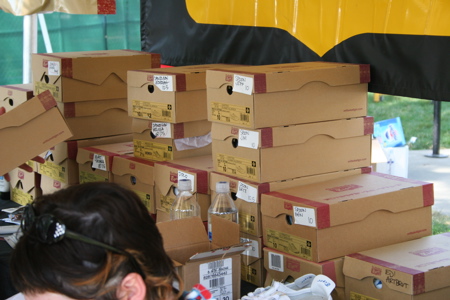 oh, i almost forgot the part where all the musicians get their free shoes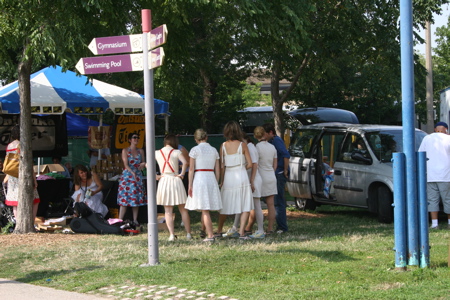 jens lekman's posse of swedish girls get their free shoes
roger miller tries on some free shoes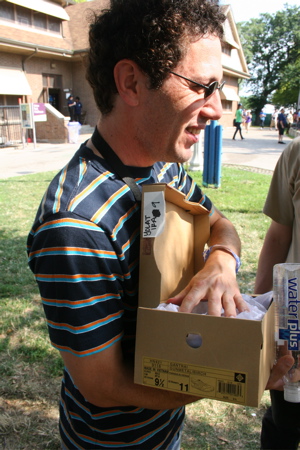 ira has shoes, but he doesn't really play soccer or skateboard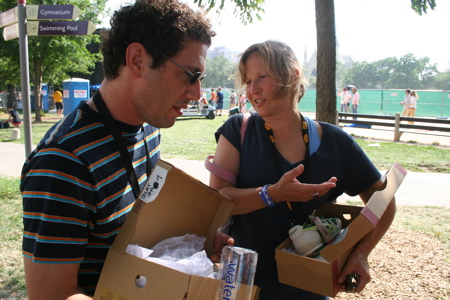 "i guess we could try wearing them?"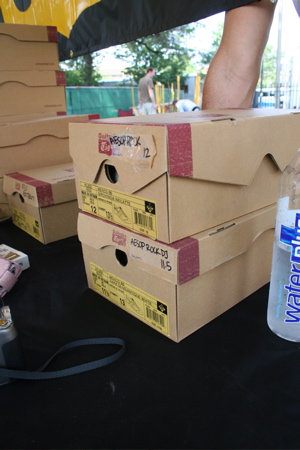 looks like aesop rock wears a 12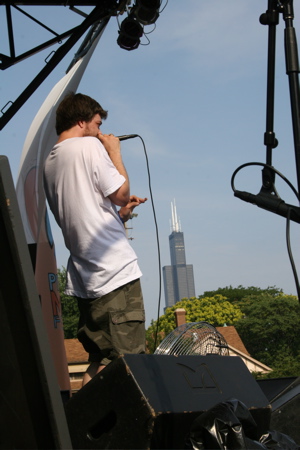 seems like he should wear larger since he dwarfs the sears tower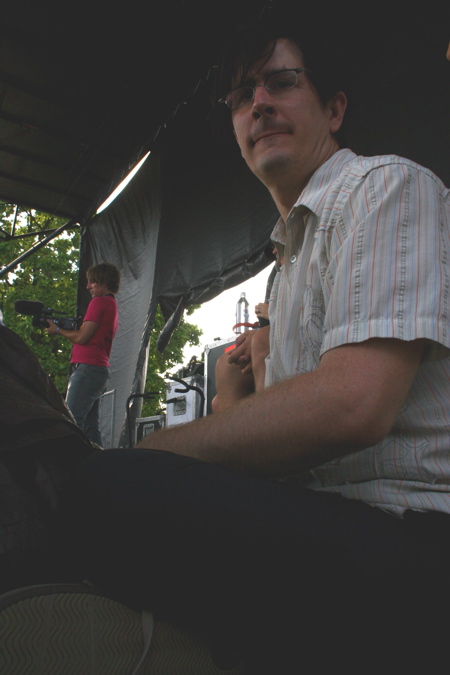 JD sitting stageside for the ace rock set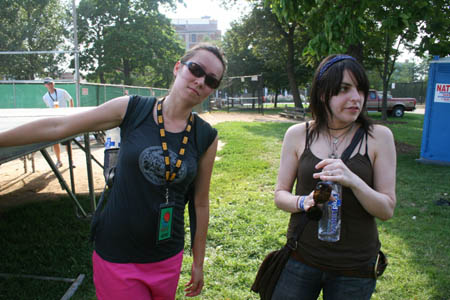 lalitree and allyson have accepted the sad fact that their husbands are in love with each other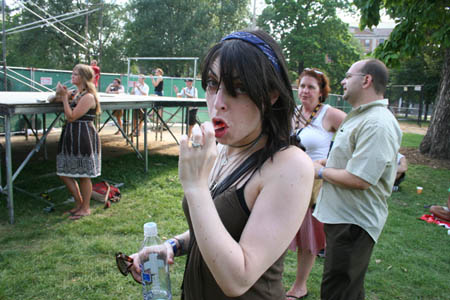 actually, allyson is fine with that, since she is enjoying a delightful popsicle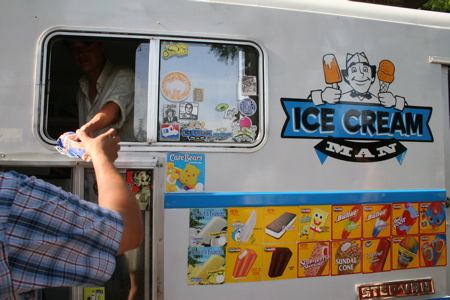 from the free ice cream truck backstage!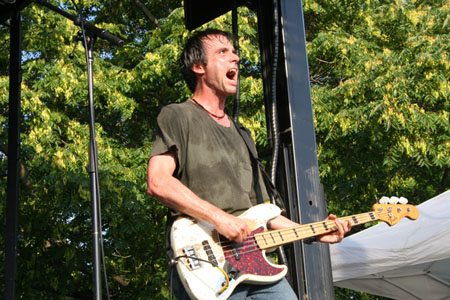 dude, it's clint conley!
(see more music photos here)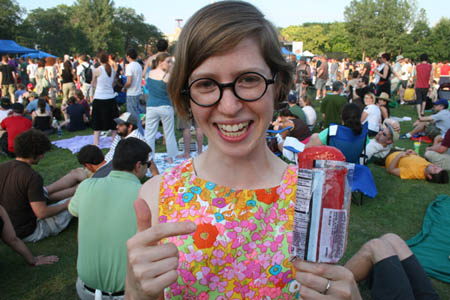 lara has a free popsicle too!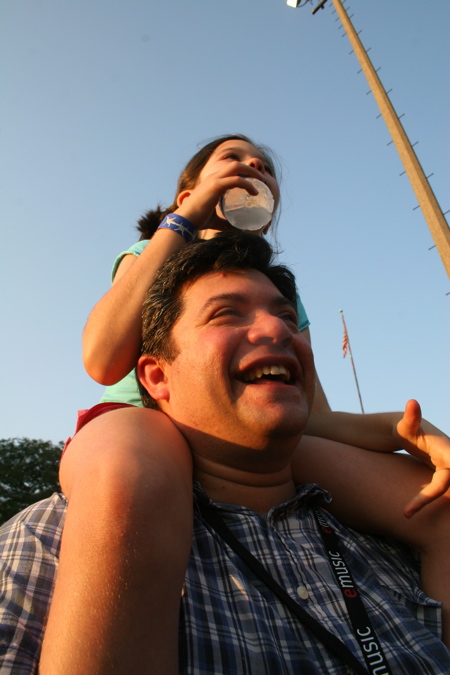 mark and georgia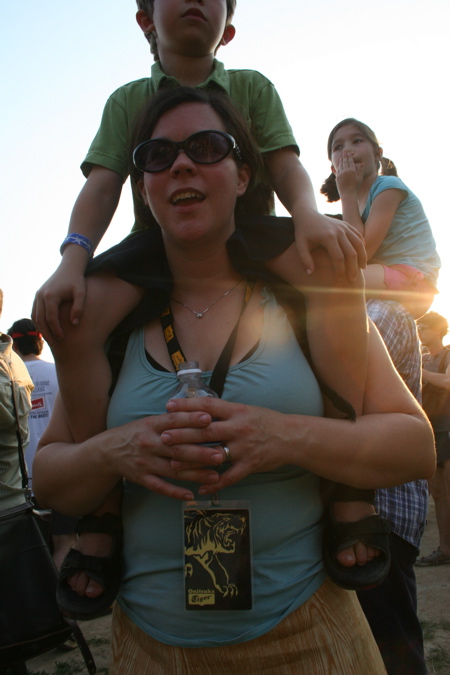 ann marie and august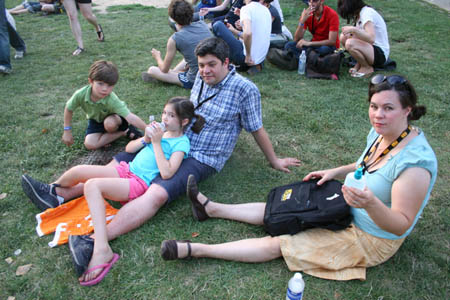 a greenberg family pitchfork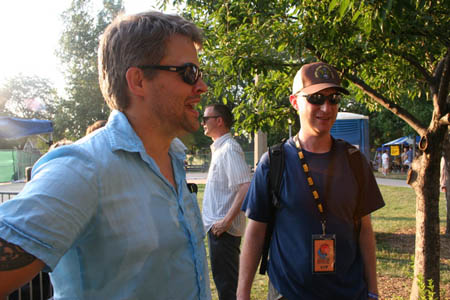 tim and andy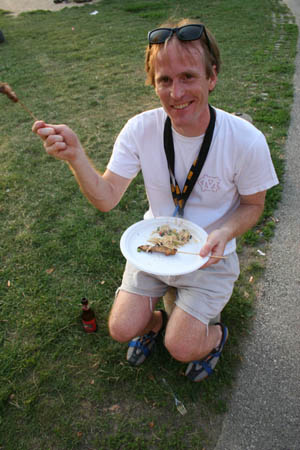 joe puleo, meat skewers
< back to oranges | let's wrap up here, shall we? >