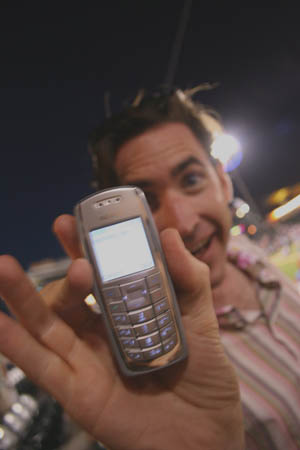 text message says: "muckdogs win!"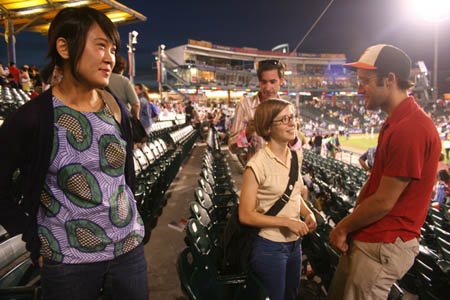 danielle, peter, lara and john pat after the cyclones' crushing defeat at the hands of mighty batavia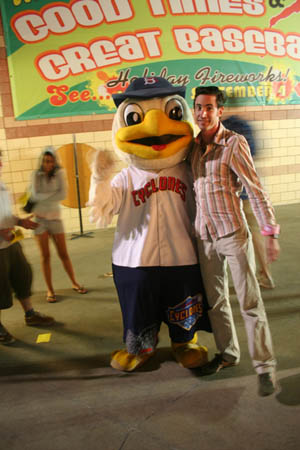 peter indulged me for a shot with sandy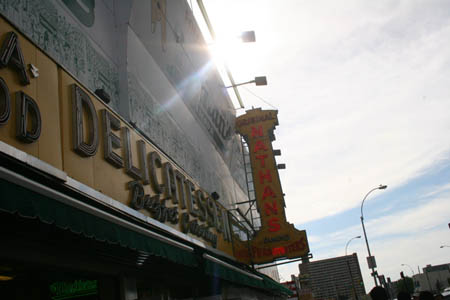 requisite nathan's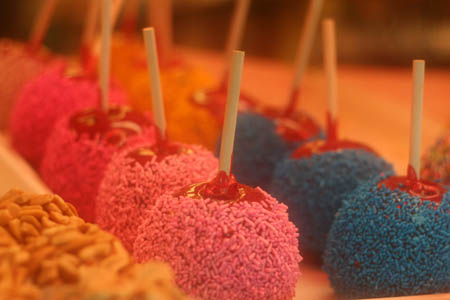 man these don't in any way look good to eat
candy apples, bicycle, lara cohen. it doesn't get much more photogenic.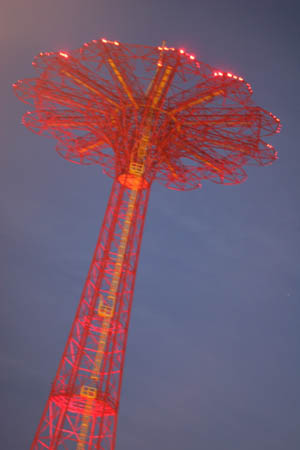 the parachute jump is now lit at night again!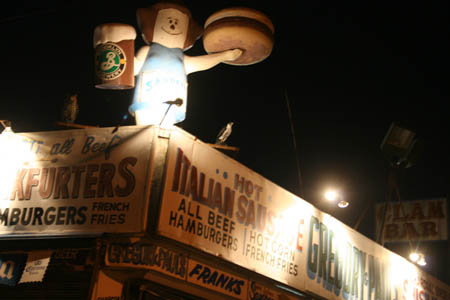 requisite burger lady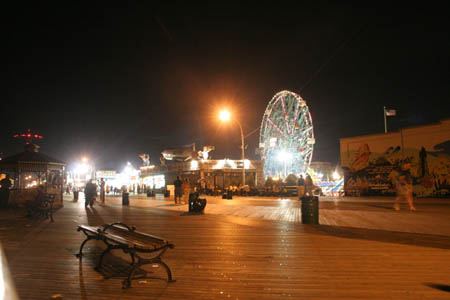 boardwalk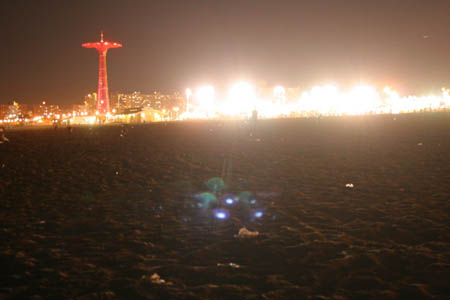 crazy lights from beach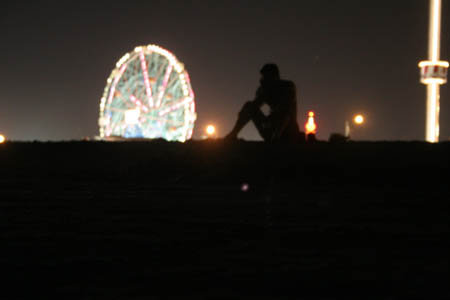 peter calling his lady from the shores of the atlantic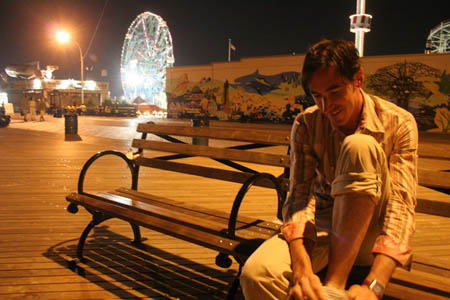 shoes back on...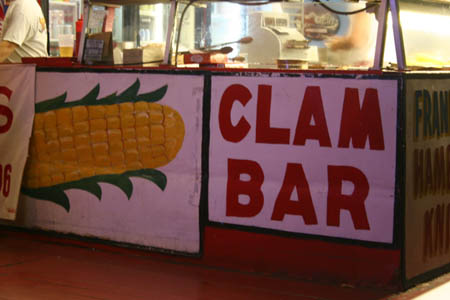 and headed straight for the clam bar!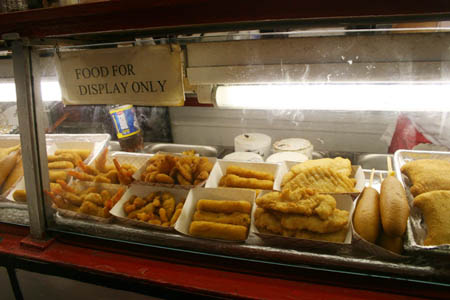 uh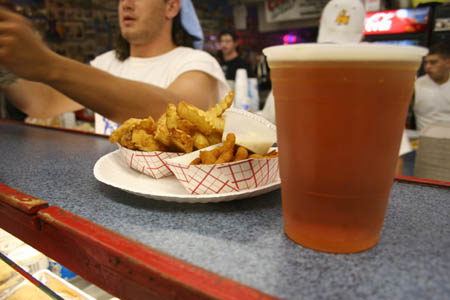 peter forgot to read the sign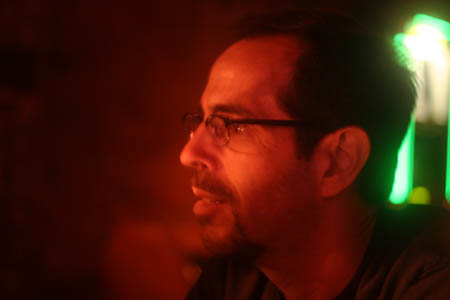 we met paul for a late drink back in park slope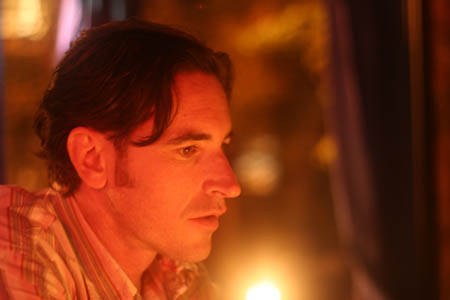 peter at great lakes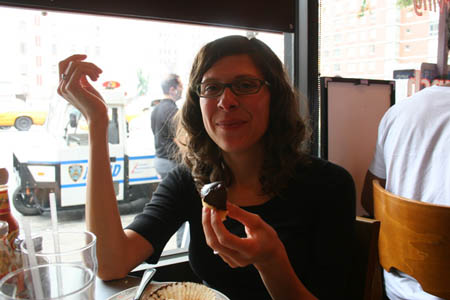 the next day was elena's birthday and even though she wanted thai, she let us take her to cupcakes & burgers instead, because it is funnier.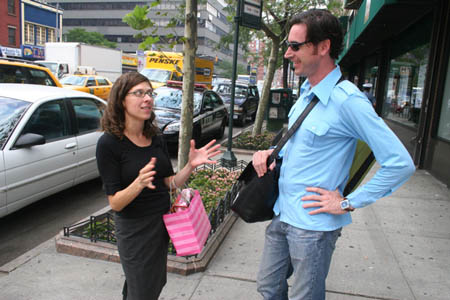 elena telling peter exactly how much fun she had seeing us in new york. time to get the train back to rochester!
< keyspan park, home of the brooklyn cyclones