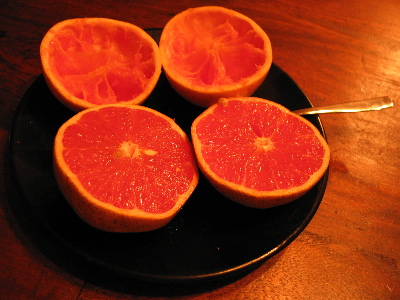 one night i had grapefruit for dinner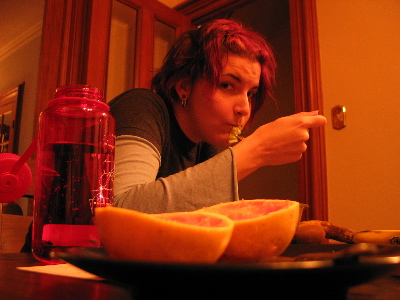 courtesy of elly. thanks elly!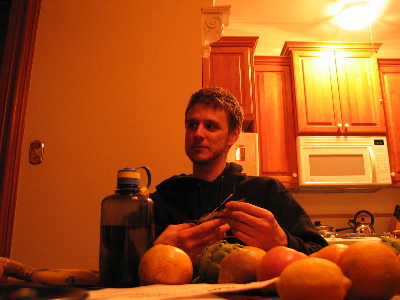 oliver, shortly before he tried to attach an artichoke to his ear with a rubber band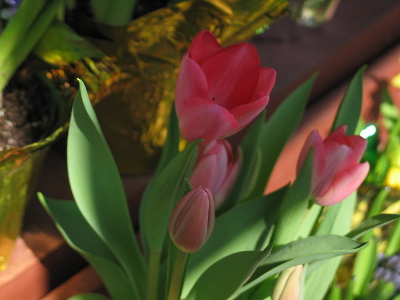 spring for sale in brooklyn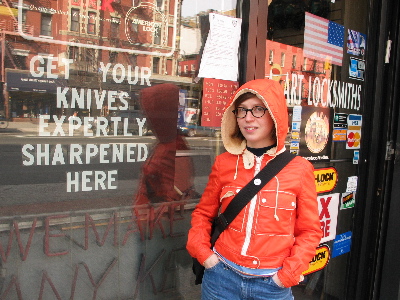 lara!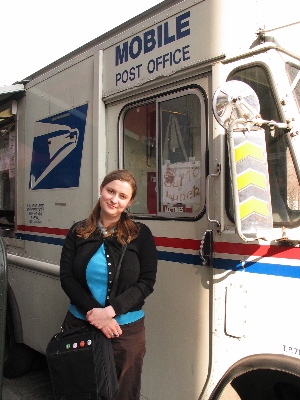 i introduced lara to one of my favourite new york things, the mobile post office.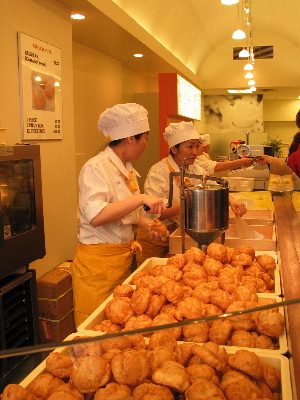 then we went to find out about these japanese cream puffs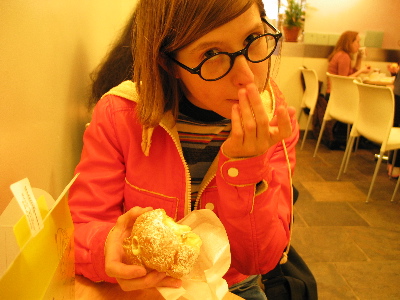 they were good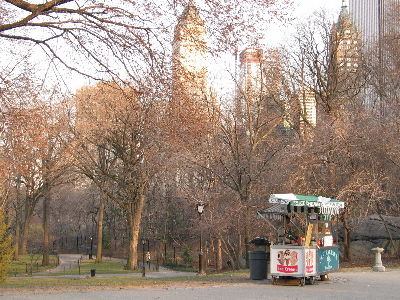 we went to central park, and i wore only a sweater even though it was cold, because i am getting stubborn about this spring thing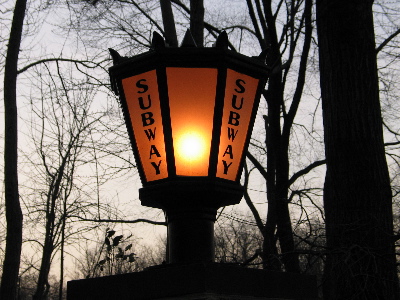 back downtown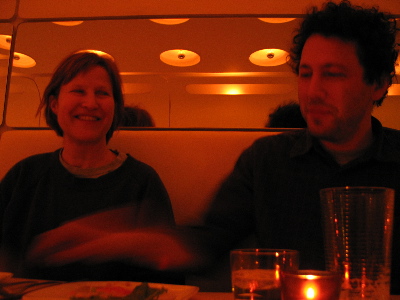 for dinner with georgia and ira!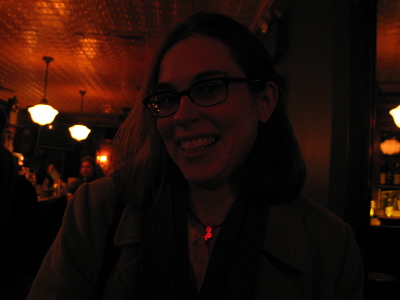 and i got to see long-lost alleen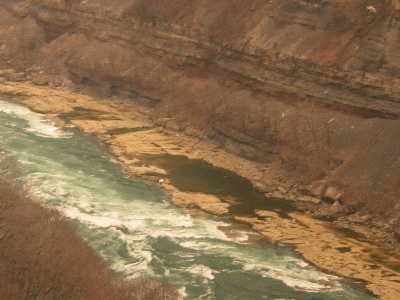 crossing the niagara gorge on the way home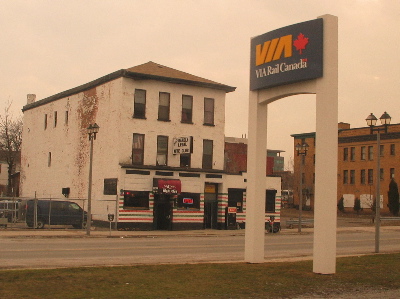 you know you're back in canada when there's a "barely legal" strip club across from the train station!
< back to the BLT hot dogs | ahead to a tour of the cats of new york>